Google fined €4.34 billion by the European Commission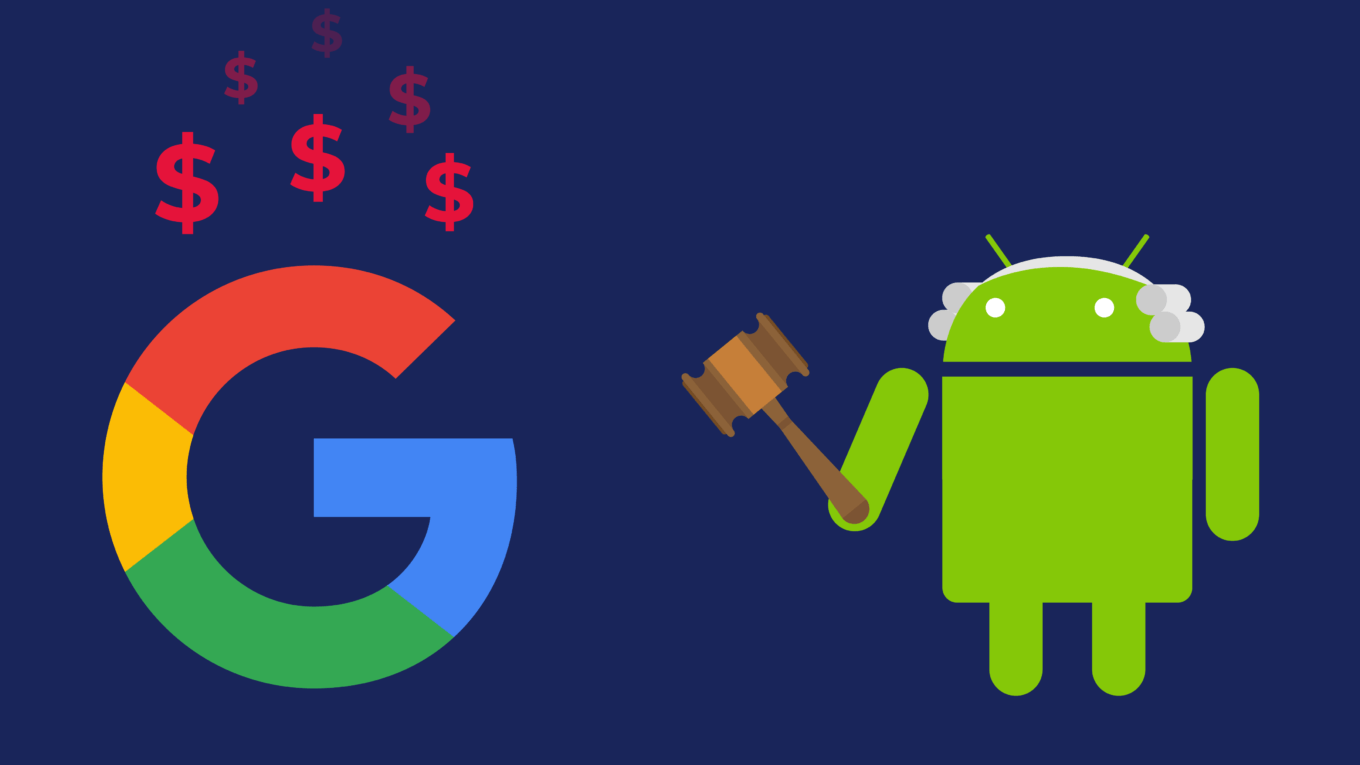 "The European Commission has fined Google €4.34 billion for breaching EU antitrust rules. Since 2011, Google has imposed illegal restrictions on Android device manufacturers and mobile network operators to cement its dominant position in general internet search."
Those were the first words of the commissary Margrethe Vestager when announcing google's fine for breaking antitrust laws.
The European Commission says Google has abused its dominance in three key areas.
It has been bundling its search engine and Chrome apps into the operating system. Also, it has allegedly blocked phone manufacturers from creating phones that run forked versions of Android, and it "made payments to certain large manufacturers and mobile network operators" to exclusively bundle the Google search app on the system.
The European Commission wants Google to bring its "illegal conduct to an end in an effective manner within 90 days of the decision."
Fine of €4,34 bn to @Google for 3 types of illegal restrictions on the use of Android. In this way it has cemented the dominance of its search engine. Denying rivals a chance to innovate and compete on the merits. It's illegal under EU antitrust rules. @Google now has to stop it.

— Margrethe Vestager (@vestager) 18 de julho de 2018
Google will appeal the decision
Google announced it would appeal. "Android has created more choice for everyone, not less," a Google spokesperson said. "A vibrant ecosystem, rapid innovation, and lower prices are classic hallmarks of robust competition. We will appeal the commission's decision."
Other EU fines in the past
This fine is a record-breaking one, to serve as an example for others.
In 2017 Google faced another fine of  €2.42 billion. The tech giant abused its dominance by manipulating search results to favor its own comparison shopping service.
In the past there where other high penalties for other companies.
For instance, in 2009 €1.06 Billion for Intel, that ended up winning the appeal, or in 2008 €899 Million to Microsoft.
To avoid fines we advise you to comply with the GDPR. GetComplied is here to help you! Contact us anytime.
Was this post helpful?
Let us know if you liked the post. That's the only way we can improve.