1 Million compliances. Comply with GetComplied!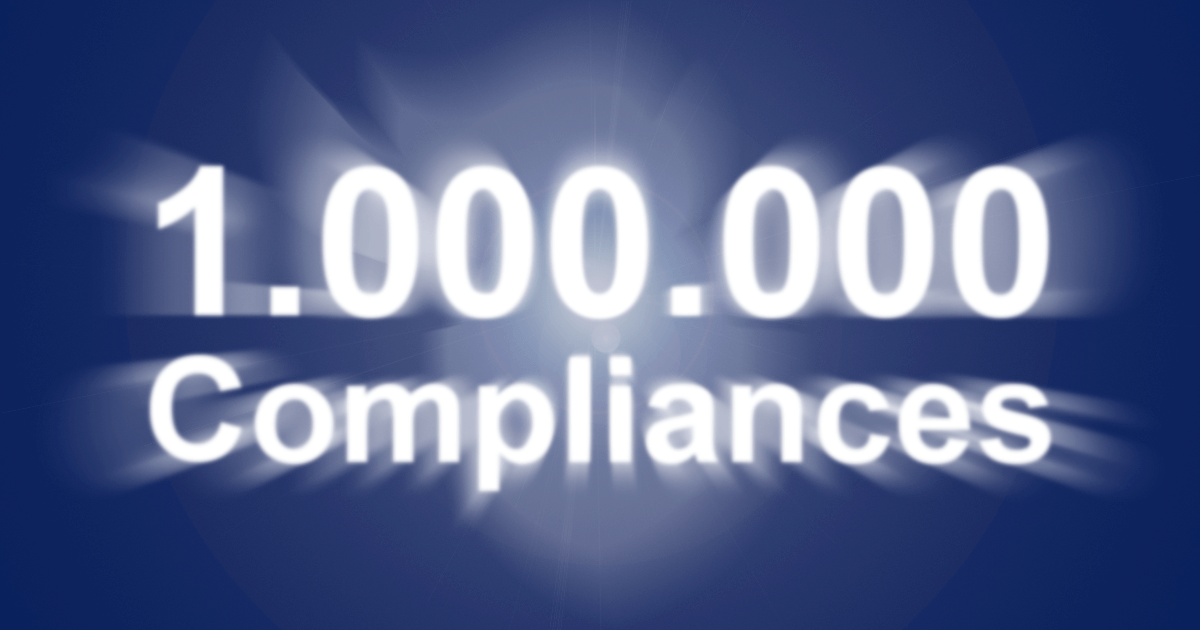 This week GetComplied achieved the 1.000.000 compliances mark.
In our GDPR platform, GetComplied, each compliance represents a singular person who granted the use of his/her data for analysis purposes. Either for marketing research, remarketing, email marketing and so on. GetComplied is what we believe, the new standard in compliance.
For those who don't know, the GDPR came into force 25th May 2018 and since then fines have been issued to companies who disobey regulations.
GetComplied started as a small solution for companies who had no idea how to comply in time with the new laws. And later we decided to take a bigger step and open this solution, not only for a niche of companies, but for everyone having difficulties complying with the laws.
Sometimes these laws can be complex and hard to understand, but we believed differently. We offer the possibility to comply easily and free of costs if your business is small and has no more than 2000 contacts.
But if the numbers you plan are bigger we offer a solution with fair costs too.
The offer
GetComplied is the complete toolkit for your business to comply with the GDPR. It fulfills all the legal demands regarding user rights (Data portability, data rectification, data erasure, and data access). We help you integrate it easily. For that we have plugins for the most know CMS, like WordPress and Joomla.
Plus GetComplied is compatible with website creation tools like Wix.
Our list of services:
Proof of Consent
Individual Policies
Right to update my data
Policy version update
Cookie Policy
2-year consent renewal
Right for users to access data
Webhooks
Cookie Detection Alert
Country of Processing
Right to be forgotten
Export to Excel
Third-Party Consent
Input Forms
Validate Legacy Data
Personal Data Fields
User Info Query Strings
CustomID Property
Data Attributes as Commands
Incidents History Log
Developer documentation:
If you are a developer you can integrate this solution in your clients' website and customize it to supply all your customers' needs.
Partner program
With our platform, you can now collaborate with us and earn money with it.
You can earn a 20% commission on every active customer you brought to the platform.
Create an account for free and start getting customers for the 20% commission.
When logged in follow these steps, and you are ready to become a partner!
GetComplied is what we call GDPR as a service and the #1 to help your business comply with data protection laws.
We have big plans for the app and you can be part of it, grow your business with us. Comply with one software that manages everything for you.
It's a really powerful, efficient and flexible platform that offers everything you need to start complying today.
Don't risk any fines or complaints!
We'll be happy to help you with any doubts you may have, contact us at hello@getcomplied.com and visit our website Getcomplied.
We also have a live chat, feel free to talk to us!
Was this post helpful?
Let us know if you liked the post. That's the only way we can improve.