LGPD: fines up to R$ 50 million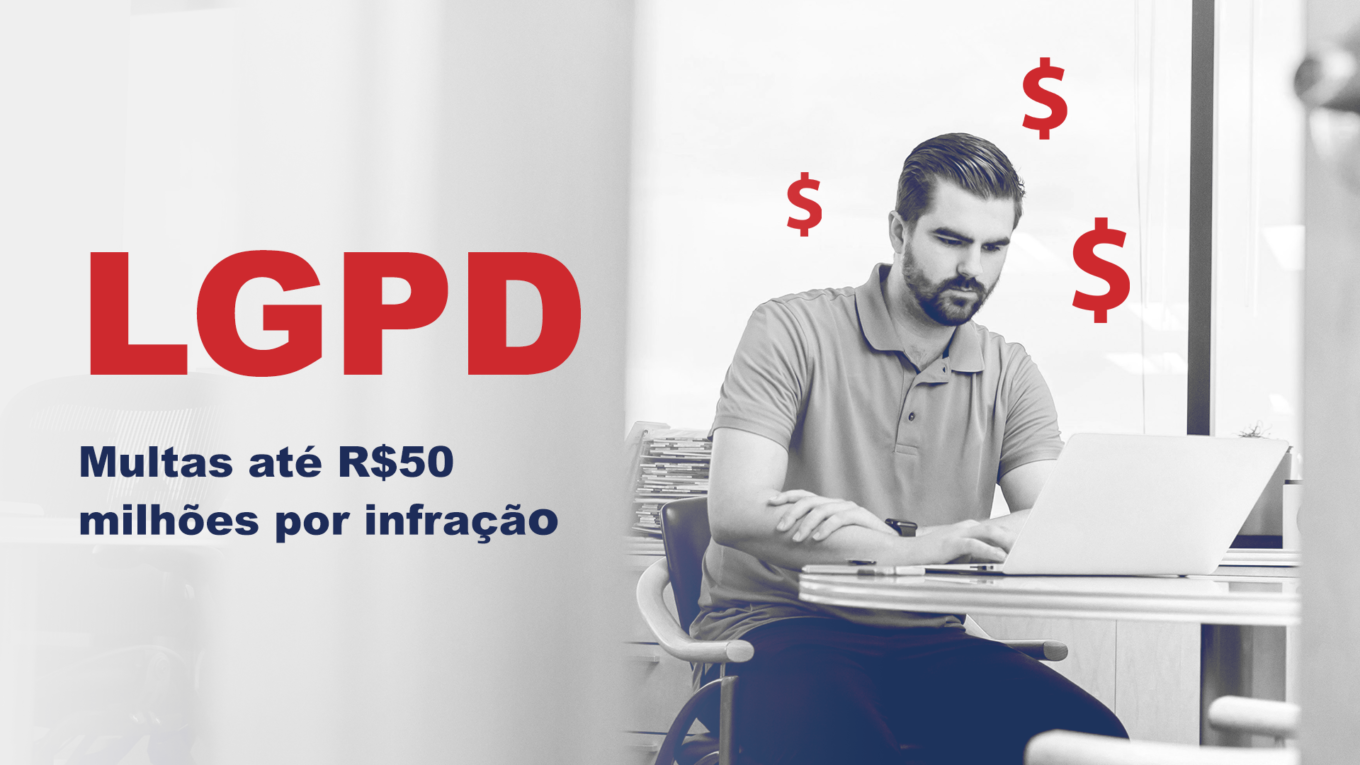 The LGPD comes into force in August 2020. It reflects a greater concern with the data protection subject, and it's inspired by the European Union General Data Protection Regulation (GDPR).
Just like the GDPR, this Brazilian law applies penalties to companies that fail to comply with the rules.
Below are the LGPD's administrative sanctions:
warning, with an indication of a deadline for the adoption of corrective measures;
fine of up to 2% of the billing of the private law entity, group or conglomerate in Brazil in its last fiscal year, excluding taxes, limited to R$ 50 million per infringement;
daily fine, considering the total limit above;
publication of the infringement;
blocking of personal data referred to in the violation until its regularization;
deletion of personal data related to the infringement.
The strict sanctions introduced by law, from financial penalties to reputational consequences, underpin the entire market movement towards LGPD compliance.
LGPD monitoring 
The National Data Protection Authority (ANPD) was established to oversee compliances and, it's responsible for monitoring and imposing sanctions outlined in the law.
The main functions of the ANPD are:
Establishment of technical standards;
Preparation of Impact Reports,
Supervision and enforcement of sanctions, dissemination, and education activities about the LGPD.
Compliance to the LGPD
Companies should implement systems to prevent, identify, and solve personal data breaches.
It's essential not to leave the compliance process for the last minute.
To do this, it's important to invest in solutions that help you comply with the law to avoid sanctions and build a safe business for your customers!
We've developed GetComplied to help companies comply with data protection laws and it's super easy! You can edit your policies, cookies, and user rights on one platform!
Avoiding LGPD sanctions is easier with GetComplied.
Was this post helpful?
Let us know if you liked the post. That's the only way we can improve.