How to delete cookies from your browser?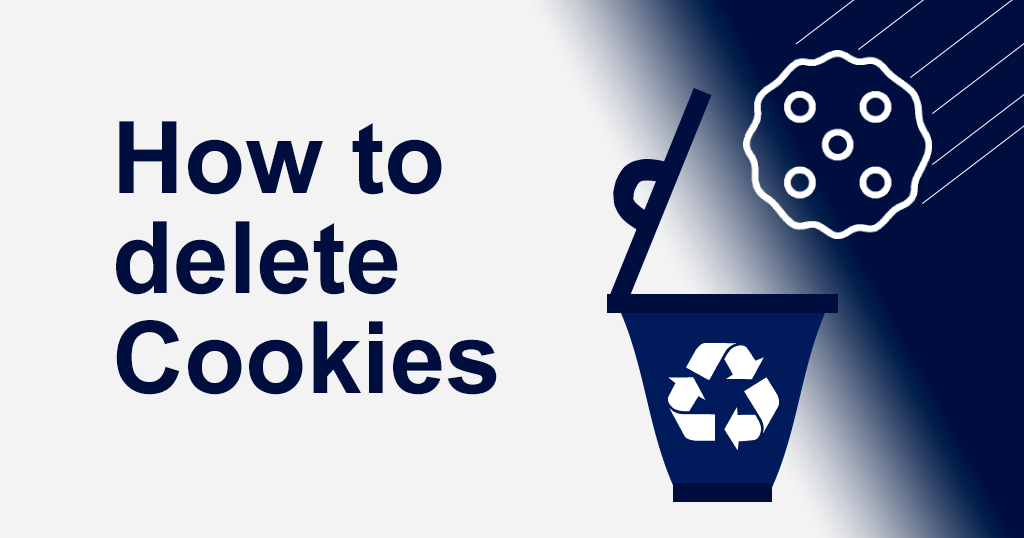 A cookie is a small piece of data sent from a website and stored on the user's computer.
Nowadays cookies are everywhere on the internet. Every time you visit a website it saves a cookie or more on your computer for different purposes.
But sometimes all we want is to get rid of them and have some extra space or more privacy since some cookies keep your data for tracking purposes.
But how can you delete cookies from your computer?
There are 2 ways to do it: to delete them individually (site by site) or all at the same time.
The first option:
If you want to delete cookies from the current website you're browsing, just click on the little locker near the website URL and then click on cookies as we show you below.
Then, all the stored cookies from that website will appear and you can select the ones you want to delete or block.
The second option:
Go to definitions, click on the three little squares on the top right side of the browser and then on Settings.
Now in the Advanced Settings under privacy and security click on "Clearing browsing history"
Select Cookies and other site data and click on Clear data.
On Firefox click on the options menu, then options again.
Under the Privacy & Security look for Cookies and site data.
Under that tab, click Manage data.
A window like this will appear where you can delete cookies from the selected websites or remove them all at the same time.
How to delete cookies from Microsoft Edge?
On the top right corner click on the three dots then go to Settings and click on the Choose what to clear button.
Select Cookies and saved website data and after click at Clear.
How to delete cookies from Internet Explorer?
On the top right corner click on the little gear, then select Security and click on Delete Browsing History.
Select Cookies and click on Delete.
And that's how you delete cookies from the most used browsers!
Remember* that GDPR complying websites must notify you if they're using cookies, which ones and why, so you know what data they're collecting and for what reason.
If you have a website and you don't know what cookies are being used and what data you're collecting, we show you how you can discover that and inform your users about it so you can comply with GDPR.
Was this post helpful?
Let us know if you liked the post. That's the only way we can improve.